Mamie Moses, MA, MBA, LPC
Mamie has over 10 years of clinical experience working with clients of all ages. As one of our clinicians, she provides counseling to First Responders, children, adolescents, adults, and families experiencing trauma, grief, loss, depression, anxiety, and those seeking better ways to handle life's challenges. Mamie's kindness and compassion towards others is apparent in the therapeutic relationships she develops. She believes it takes strength and courage for an individual to confide in someone about the most vulnerable parts of their lives, and considers it a privilege to create a safe, therapeutic environment for clients.
Types of Therapy
License/Certifications
Licensed Professional Counselor
Certified First Responder Counselor
Certified PCIT Therapist
TBRI Practitioner
Certified Prepare-Enrich Facilitator
Education
Master of Business Administration, Louisiana State University Shreveport, 2020
Master of Arts Counseling and Guidance, Louisiana Tech University, 2013
Bachelor of Science in Psychology, Northwestern State University, 2010
Christopher Geske, LCSW-BACS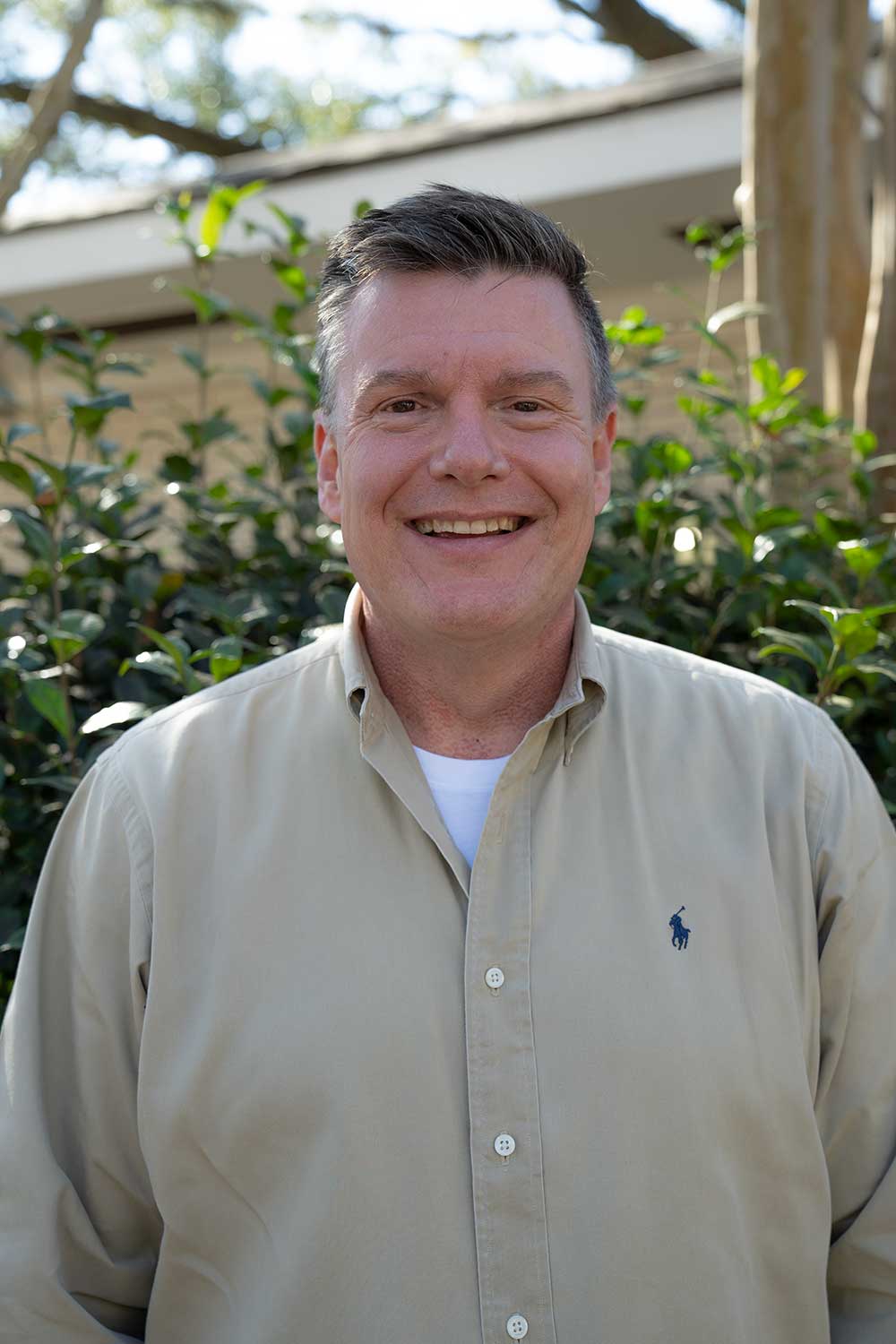 Chris has 30 years of experience working with children, adults, families and couples of all ages from a variety of cultural backgrounds and lifestyles. His clinical skills, training, and experience encompass a wide range of clinical issues that can interfere with one's sense of self and wellbeing. He respects the unique experiences, wishes, and needs of each client he counsels. Early in life Chris learned the value of healthy human relationships and the power of understanding and acceptance. These are the foundations of each counseling relationship he develops."Our connections with and empathy for others play a significant role in our mental health and general well-being."
Types of Therapy
License/Certifications
Licensed Clinical Social Worker
Board Approved Clinical Supervisor
Certified PCIT Therapist
Education
Master of Social Work, Louisiana State University Baton Rouge, 1992
Bachelor of Art Louisiana State University Baton Rouge, 1990
JOHANNA MARTINEZ-RINK, M.ED., LPC
Johanna has 10 years of clinical experience providing psychotherapy to children, adolescents, and adults in the Baton Rouge area. She provides counseling to individuals experiencing depression, anxiety, stress, PTSD, family conflict, and other mental health related issues. Through training and experience, Johanna knows just how devastating untreated mental health issues can be, and is passionate about helping others through therapy. Johanna is fluent in Spanish and is able to provide therapy to individuals who may be seeking services in their native language.
Types of Therapy
Dialectical Behavioral Therapy (DBT) and Mindfulness
Faith Based as needed
License/Certifications
Licensed Professional Counselor
Child Parent Psychotherapy
Education
Master of Education in Counselor Education, Southeastern Louisiana University, 2012
Bachelor of Science Degree in Psychology, Louisiana State University, 2008